Peter J. Kahn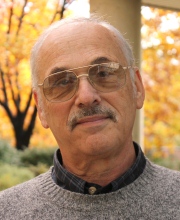 Professor Emeritus of Mathematics
Ph.D. (1964) Princeton University
Research Area
Algebra, number theory, algebraic and differential topology
For the past few years, I have been working on some algebraic problems related to the ruler and compass trisection of angles and the generalization to $m$-section of angles. In particular, after showing that the cosines of $m$-sectable angles are algebraic numbers in the unit interval $[-1,1]$, I am interested in calculating how densely these cosines are distributed among the algebraic numbers, using a concept of density based on the notion of the height of an algebraic number. If I restrict attention to a real, algebraic number field $K$, I can show that the density is zero, provided $m$ is not a power of two. I am currently working on extending this result from $K$ to the field of all real algebraic numbers.
Selected Publications
Pseudohomology and homology (Nov. 2001), 35 pp.
Symplectic torus bundles and group extensions (updated Jan. 2005), 20 pp.
Automorphisms of the discrete Heisenberg group (Feb. 2005), 7 pp.
The density of the set of trisectable angles (Dec. 2010, revised July 2011), 40 pp.
Trisection, Pythagorean angles, and Gaussian integers (July 2011), 10 pp.
m-Sectable angles and the density of polynomial images (April 2013), 19 pp.
A generalization of Wantzel's theorem, $m$-sectable angles, and the density of certain Chebyshev-polynomial images (Jan. 2014), 15 pp.; Journal of Pure and Applied Algebra (to appear).