Harry Kesten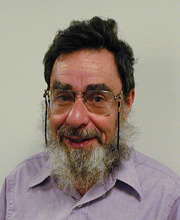 Goldwin Smith Professor Emeritus of Mathematics
Ph.D. (1958) Cornell University
Research Area
Probability theory, limit theorems, percolation theory
I am a probabilist. My main research interests are percolation theory and random walks, and in general I like to dabble in models inspired by statistical mechanics.
Selected Publications
Products of random matrices (with H. Furstenberg), Ann. Math. Statist. 31 (1960), 457–469.
Hitting Probabilities of Single Points for Processes with Stationary Independent Increments, Memoir no. 93, Amer. Math. Soc. (1969).
Percolation Theory for Mathematicians, Birkhäuser, Boston, 1982.
Aspects of first-passage percolation; in Ecole d'été de Probabilités de Saint-Flour XIV, (P. L. Hennequin, ed.), Lecture Notes in Math 1180, Springer-Verlag, 1986, pp. 125–264.
On the speed of convergence in first-passage percolation, Ann. Appl. Probab. 3 (1993), 296–338.